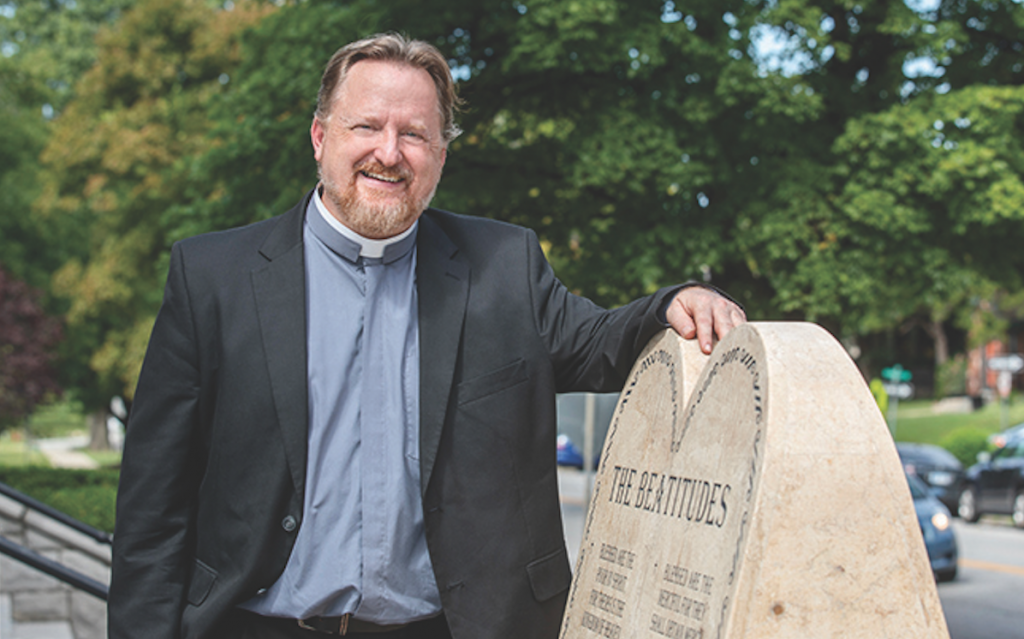 by Deacon Bill Scholl
November is a time to remember. As citizens, we are called to remember what our representatives did (and more importantly did not do) as we vote.
As Catholics, we are called to remember all the saints that came before us as inspiration, and all the souls who have died who need our prayers.
In America, November is also a time to remember the contributions of Black Catholics to the life of the church as it is Black Catholic History Month.
For American Catholics, this can be an uncomfortable area of reflection because it compels us to contend with the reality of racism. However, taking the time to study and learn about the lives of Black holy men and women in America is a valuable spiritual exercise.
When we see how they loved in the face of hatred, even when it came from within the church, we have a powerful example of how Christ calls us to love and Our Lord's antidote to racism.
St. John Henry Newman observed that "to be deep in history is to cease to be Protestant." In a similar way, to know Black history —and, in particular, Black Catholic history — is an antidote to racism.
In this time when secular proponents of Critical Race Theory stir controversy by tilting the American historical narrative, it is crucial for Catholics to know about the stories of our Black Catholic heroes, the holy men and women who became and stayed Catholic against incredible resistance.
Venerable Father Augustus Tolton, though rejected by every teaching seminary and order in the U.S. because of his race, in prayerful patience persevered and became the first ordained Black American priest.
Sister Thea Bowman fought for the rights of African-Americans in the Catholic Church, and pushed back against the racial injustices that she witnessed in the institutions of the church, always with kindness that called us to something better.
As a white Catholic, I have realized there is a lot I have to learn from the Black Catholic experience. I have learned that as much as I want to think of racism as a problem mostly in the rearview mirror of American life, its influence lingers in ways often invisible to me.
I have found in their stories inspiration in how to practice hope by setting my expectations to God's time frame and not mine. I have learned how lovely my Catholic Church is, because if Black Catholics still love the church after what other self-professed Catholics have done to them, who am I not to love the church they love with that same of kind of righteous patience?
So, this November, may you too be blessed to remember the lives and history of Black Catholics.