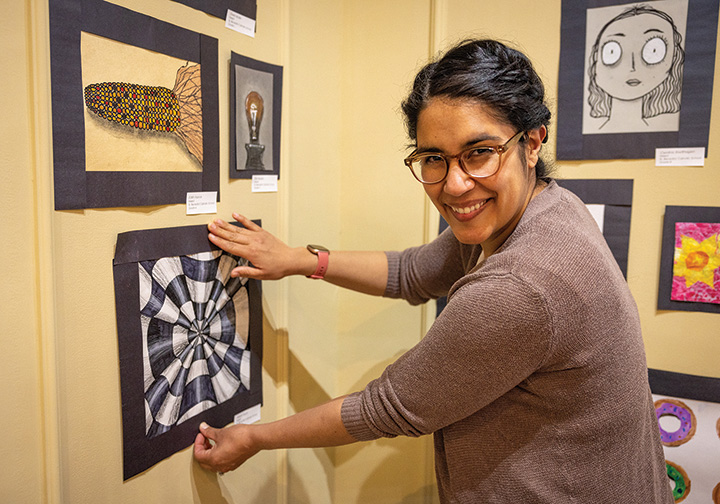 by Catherine Halbmaier
Special to The Leaven
ATCHISON — Local K-12th grade students here will showcase their work in this year's annual Sister Helen Buening Student Art Show.
The show opens with a reception on March 5 and runs until April 8. Students and families will gather at the Muchnic Gallery, located at 704 N. 4th St. in Atchison, from 1 to 4 p.m. on March 5 for the opening reception. All are welcome.
"It's really a family event," said Patty Boldridge, vice president of the Atchison Art Association. "The kids come on a Sunday afternoon — it's never a Saturday or a Friday night — it's on a Sunday afternoon after church. It's really cute, because it's their time to shine."
Boldridge has many years of experience with the art show. She worked closely with Sister Helen Buening, OSB, founder of the "Masters Then and Now" art education program, for whom the show is named.
"She wasn't very tall, never raised her voice above a whisper. But she could take a roomful of screaming children," Boldridge said of Sister Helen. "She taught the children so much."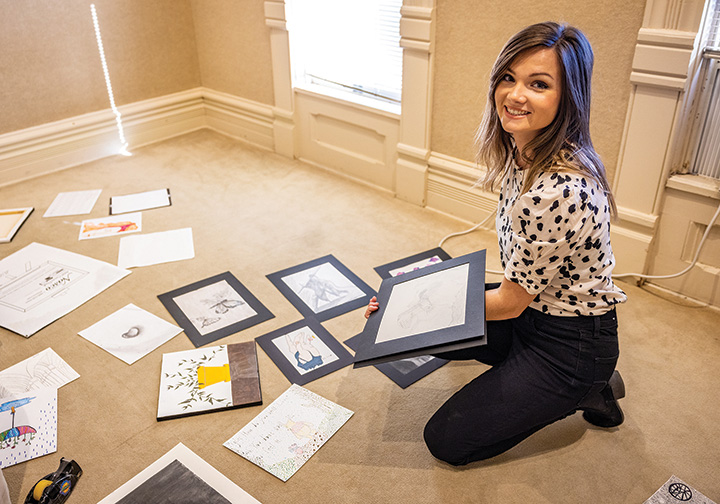 Sister Helen's art education program, originally called "The Picture Lady," reached all of the local parochial schools. Even the home school community had access to her talents, according to Boldridge.
"For many, many years she traveled to all these different schools and did the program," Boldridge said. "She wanted to make sure that every child, no matter what, received art history and art education."
The program was later renamed "Masters Then and Now," after the title of Sister Helen's book.
"It went from 'The Picture Lady' to 'Masters Then and Now' when we consolidated the program," said Boldridge. "There is only one 'Picture Lady,' and that is Sister Helen Buening."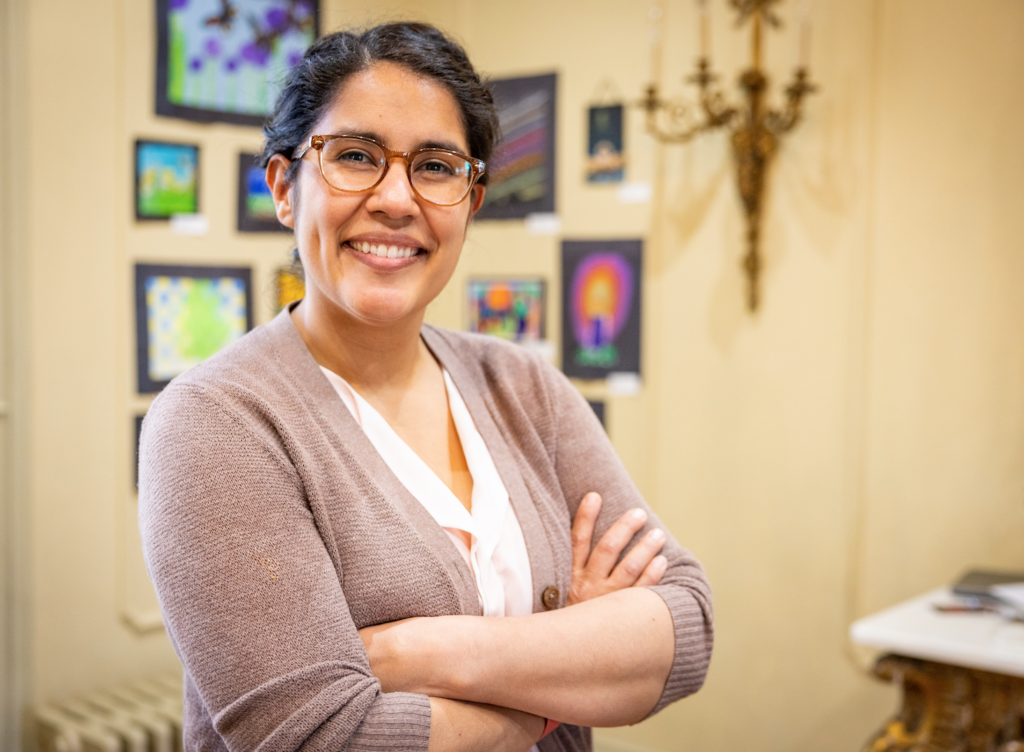 After Sister Helen's death, the "Masters Then and Now" program has continued to educate students in the area.
"She knew that she wanted it to continue, and she wanted the Atchison Art Association to take this on. And we have kept that promise," Boldridge said.
Along with the "Masters Then and Now" program, the Sister Helen Buening Student Art Show has been a longstanding tradition.
"I remember when we would go and collect artwork from every little town, because she would go to every little town. Sister Helen wanted the students to be able to also learn what it was like to be in an art show," said Boldridge.
With entries from so many local schools, the art show is never short of submissions.
"It would take us about a week to hang all the pieces," said Boldridge.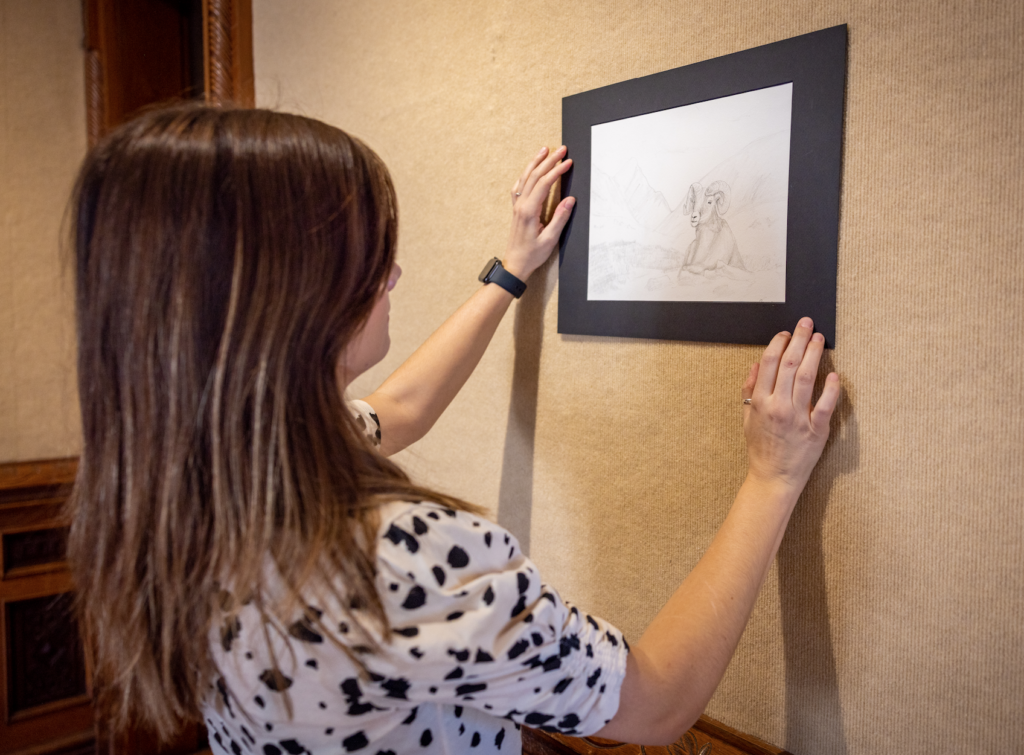 Today, local art teachers are still encouraging students to enter.
McKenna Moes, art teacher at Maur Hill-Mount Academy in Atchison, says her students are looking forward to the show.
"They're excited. They've been preparing all year. What I gear them toward is their best work, whatever will give them the best chance of success," said Moes.
Students at St. Benedict School in Atchison are also looking forward to the event, according to art teacher Jennifer Tufte.
"It's a fantastic show because it's K-12th. You can see a real progression," said Tufte. "Being a K-8th art teacher, it's fascinating to see what other schools are doing. It's collaborating in a way."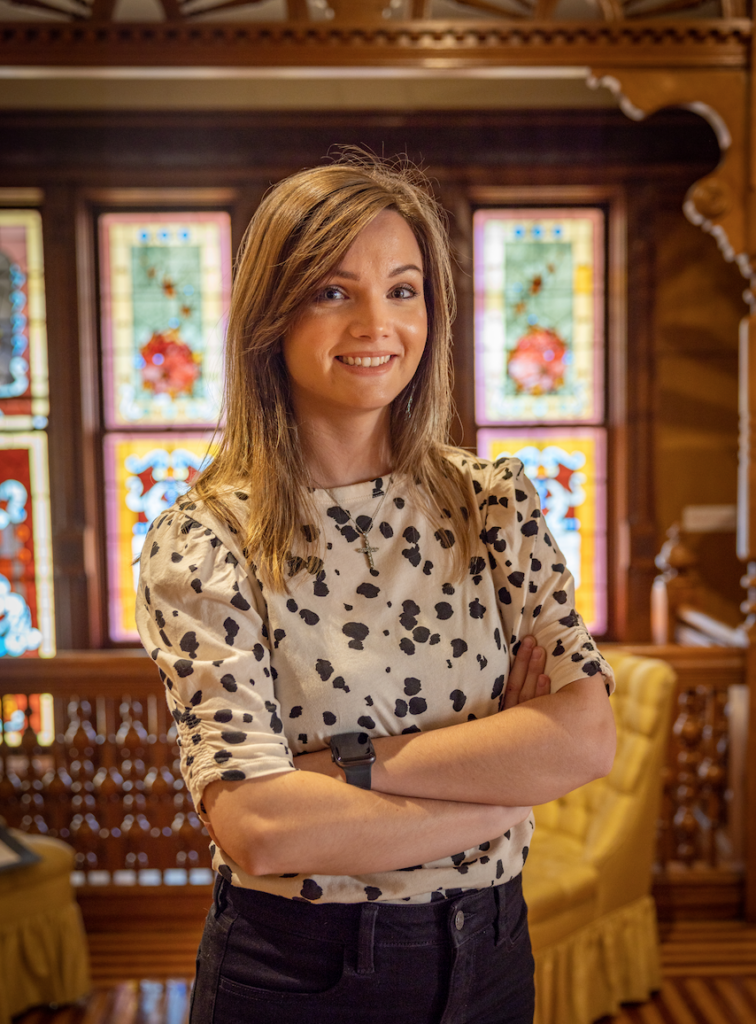 As those who knew her can attest, Sister Helen spent her life fostering young artists.
"The underlying thing was her passion for art" Boldridge said. "When you're passionate about something, you want to share it.
"Her memory lives on in the fact that we are still continuing her legacy. Her whole life was creating young artists, and that's what she did. She left a lasting memory."
The exhibit will be open to the public from 1 to 5 p.m. every Saturday, Sunday and Wednesday. For more information, call the gallery at (913) 367-4278.