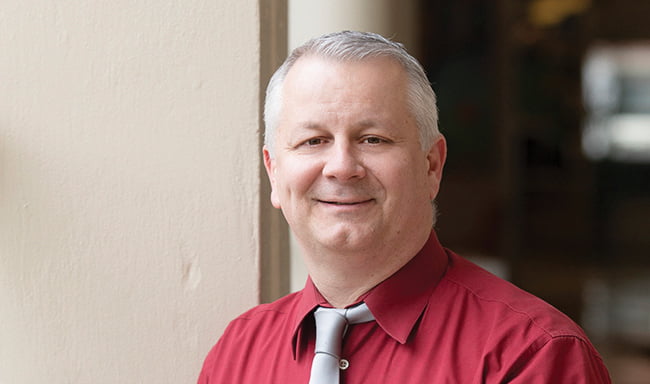 by Vince Cascone
When I was a principal in the Diocese of Kansas City-St. Joseph, a family from Tulsa, Oklahoma, was on a nationwide search to find a Catholic school where their daughter Vincenza could attend with her siblings.
This wonderful girl, who would be attending kindergarten the following school year, had PURA syndrome, an extremely rare genetic disorder linked to learning disabilities and developmental delays.
My initial reaction was that there would be no way we would be able to meet her needs. Although this may sometimes be the case, Vincenza and her family deserved to have a conversation and a sincere effort to try to meet her needs. Thanks be to God, we were able to welcome her and her siblings into our school, where she received a Catholic education with her peers.
As Pope John Paul II insisted, "To welcome the weakest, helping them on their journey, is a sign of civilization. Thus, [they] should not be left alone, but to be welcomed by society and, according to their abilities, integrated into it as full members."
A pastoral statement from the Catholic bishops of the United States regarding people with special needs made a profound point by saying: "When we think of persons with disabilities in relation to ministry, we tend automatically to think of doing something for them. We do not reflect that they can do something for us and with us. Persons with disabilities can, by their example, teach the able-bodied much about strength and Christian acceptance."
The archdiocesan office of Catholic schools is committed to doing all we can to support students with special needs. Dr. Lorenzo Rizzi, our associate superintendent for student services, leads our office in this effort. He is currently working with an advocacy group to make sure our students get the services the law entitles them to receive.
My office is blessed to have a partnership with EMBRACE, an organization that has provided various resources to our schools so they can support these wonderful students.
In addition to providing funding for this advocacy group we have hired, EMBRACE has funded special educators, professional development and more. The vision of EMBRACE is to create "a world where every child is embraced for their unique God-given abilities and provided the Catholic education necessary to learn to their fullest potential and become the person God made them to be."
We do this important work because of the inherent dignity of these students. But we also do this because these beautiful young people give so much to those around them. They enrich their schools and classmates even beyond the benefits they, themselves, receive.