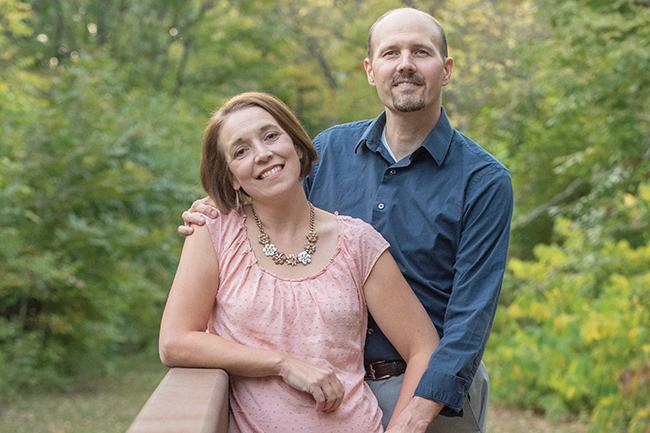 by Libby DuPont
One year, when my oldest son was in preschool, I was adamant about observing Advent as a season of waiting. This attitude, coupled with a busy work schedule, made for a hectic Christmas Eve.
While the snow gently fell outside, I was frantically trying to clean the house, bake cookies for Santa, prepare our traditional Polish meal, put up the tree, wrap presents and bake a birthday cake for Jesus . . . all in time to show up at Mass in our beautiful, matching outfits.
It did not go well. My son spent the day begging me to go sledding with him and I spent the day crabbily chasing him away, telling him we'd go tomorrow. By bedtime, I was exhausted. Then, overnight, the snow turned into a disgusting slush, so we never got to go sledding.
Since then, I've realized that holiday traditions should be at the service of my relationships, not the other way around.
My husband and I started by picking a few things every year that are important to us. We do a simple Jesse Tree and light Advent candles. We watch "Elf" and "A Christmas Story."
We eat bacon- wrapped shrimp and homemade pierogies on Christmas Eve and take votes on two or three varieties of "can't miss" cookies to bake. We give gifts. Then, we let ourselves off the hook if we can't get to the rest. There aren't any elves on our shelves, but that's OK!
Next, I have tried to be content with imperfection. We often miss a day (or five!) on the Jesse Tree. The kids make a mess with purple and pink candle wax. The cookies they help with won't win any prizes. But every effort I've made to value relationship over perfection has paid huge dividends.
We also try to take advantage of the whole season. In the Catholic Church, Christmas lasts for eight days, and the liturgical season goes into January. The week between Christmas and New Year is a great time to do many of the things we used to stress about finishing before the 25th.
Likewise, though we try to keep the penitential purpose of Advent, we found that our strict observation was killing some of the expectant joy. Our compromise has been making the Third Sunday of Advent a celebration where we decorate our tree and listen to more Christmas music.
Finally, when I'm tempted to think I'm failing to meet the expectations of the season, I try to remember how outwardly imperfect the first Christmas was.
Our God chose to be born into poverty because he valued his relationship with me above all else. May he find welcome in my messy home and hectic life!