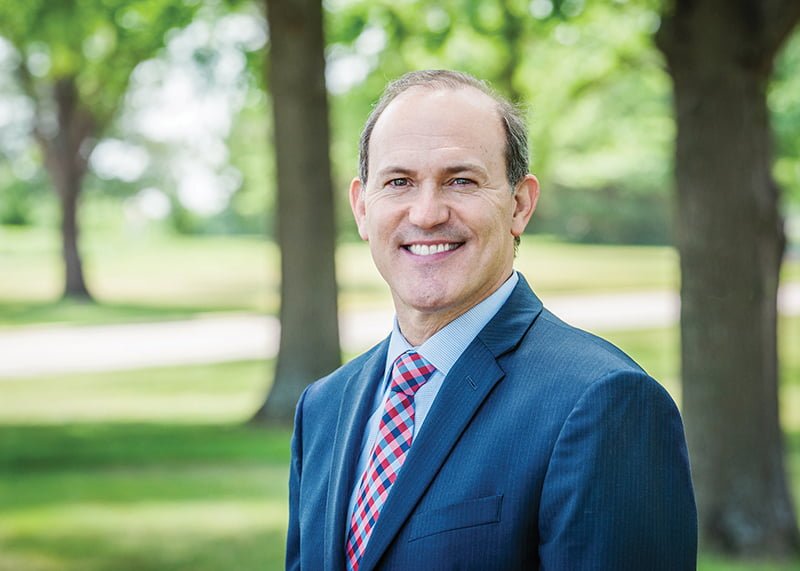 by Vincent Anch
There is so much to be proud of in the way our country's medical professionals and front-line workers heroically stepped up to help others during the pandemic. We saw their works in the news as they were celebrated universally. All was well-deserved.
One special group that certainly has been overlooked is our teachers. Hundreds of teachers in our 42 Catholic schools in the archdiocese led the way to ensure that our classrooms would be fully open to offer in-person learning.
They did this courageously and unselfishly. And our Catholic schoolteachers — with the assistance of their principals and school staffs — not only led their students through a successful fall semester, they did so with great joy.
They were, and remain, heroic for all that they accomplished.
Most impressive was their enthusiasm for teaching, which was infectious to thousands of students and their families at a time when they needed it most.
When our teachers were asked to return to full in-person learning, they did not hesitate, despite the fact that a lot was, as yet, unknown about the coronavirus.
They took a leap of faith in teaching our youth and helping them in their faith formation. They did this even before any vaccines were available!
Our students not only did not fall behind during the pandemic, they thrived and advanced in their academic journeys. We should all be proud that this happened in our archdiocese and also throughout our great nation.
"The science is clear that there is no substitute for in-person learning, especially for poor and minority children most at danger of falling behind," said Tom Carroll, superintendent of Boston Catholic schools.
Our Catholic schools offered a full curriculum along with faith-building activities that included praying for all of us and our world during this trying time.
Prayer is the best way to combat any ills that lie before us. It's reassuring that our youngest citizens are on the frontlines of prayer and can even pray during school.
This would not have been possible without the dedication and passion of our Catholic schoolteachers. They are our unsung heroes in this pandemic.
Please pray for them and our schools.