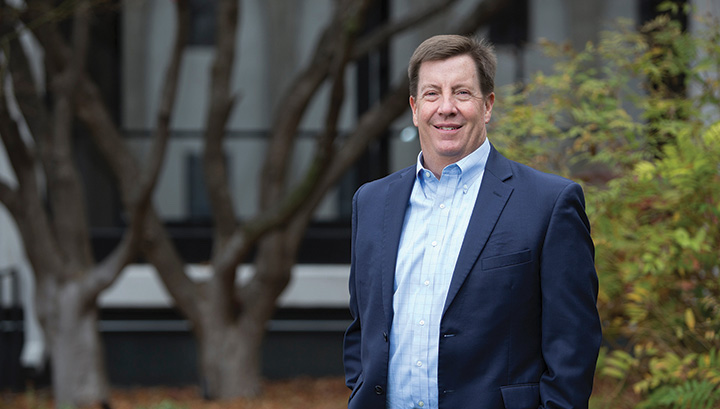 by Bill Maloney
In the office of stewardship and development, we like to think of ourselves as a customer service call center for the archdiocese. On a daily basis, the office responds to phone calls and emails that present a wide range of questions.
Of course, one of our favorite questions is: "How do I make a gift to Archbishop's Call to Share?" It is probably one of our favorites because it is pretty easy to answer.
Another question that gets asked quite often is a very important one. It is: "What exactly does Call to Share support?" Or a similar question: "Who decides which ministries and how much each receives from Call to Share?" These are certainly important, and the staff in our office is available to answer any of your questions.
The question of who decides which ministries and how much is very important. The ACTS Allocation Committee, composed of priests and laity from throughout the archdiocese, reviews the budgets for all ACTS- supported ministries.
In addition to the budget, each ministry office also submits a ministry and service report that is a written case as to why their ministry is important and to make a case for any increases they are requesting.
The committee is a subcommittee of the Presbyteral Council. The committee's recommendations are presented to Archbishop Naumann and the Presbyteral Council for discussion, followed by the final decision by archbishop.
The archdiocese believes in presenting a transparent case. We want you to know what your gifts are supporting. Each year, the archdiocese publishes in The Leaven an annual report. The annual report for last year appeared in the Jan. 20 issue. That report details where every dollar of your Call to Share gift is spent. The report also details the other revenue and expenses of the archdiocese.
As Catholics, we are called to be good stewards of the gifts entrusted to us by the Lord. We believe that all of our gifts come from him. The archdiocese, your local parish and all the ministries are to be held to this same standard. We are called to take your gifts and multiply them. We are called to use these gifts to bring more people to our Lord.
This year, almost 10,000 families have already made their gifts totaling over $5 million. Thank you to all who have made their gift. If you would like to help us reach our goal of $7 million, there is still plenty of time.
A great way to give is by making a recurring monthly gift. Once you begin your recurring gift, it will continue each year. Please visit the website at: archkck.org and click the donate button to make your gift today.