by Moira Cullings
moira.cullings@theleaven.org
OVERLAND PARK — Three groups came together at halftime during the St. Thomas Aquinas High School football game here on Oct. 22 to honor the U.S. military, veterans and first responders.
The "Tribute to America" performance was a joint effort between the cheer team, dance team and band.
"The concept for this performance came from a campaign led by Varsity Spirit called 'Together as One,' aiming to encourage school spirit groups to work together," said Tara Yantis, head dance team coach.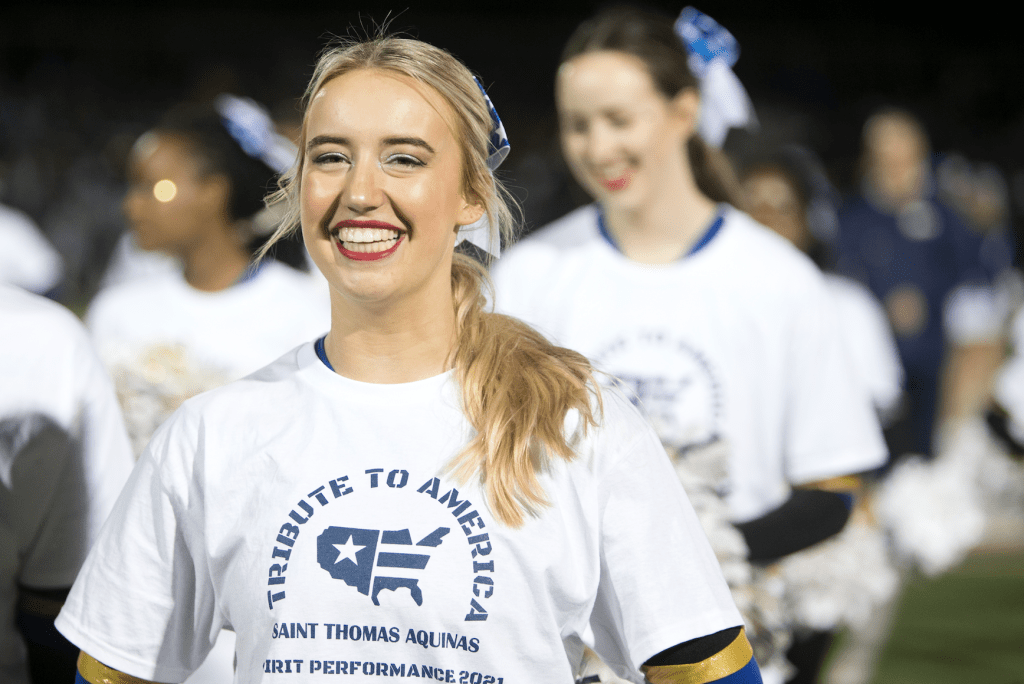 The students worked before and after school to practice the performance, and Yantis incorporated service projects to benefit the military and first responders into the effort.
"During the game, our JV dancers ran tables where fans could create hand-written letters and pictures for Operation Gratitude," she said, "an organization that then takes those letters and includes them in care packages sent to deployed troops all over the world.
"Letters and pictures were also created for first responders. More than 250 fans participated in this activity during the game."
The dance team also plans to deliver items to local first responder groups, as well as collect goods for soldier care packages, throughout the year.
Opportunities to serve are built into Aquinas' activities and athletic programs.
"We believe every chance we get to step on a field to perform is a chance to make a difference," said Yantis.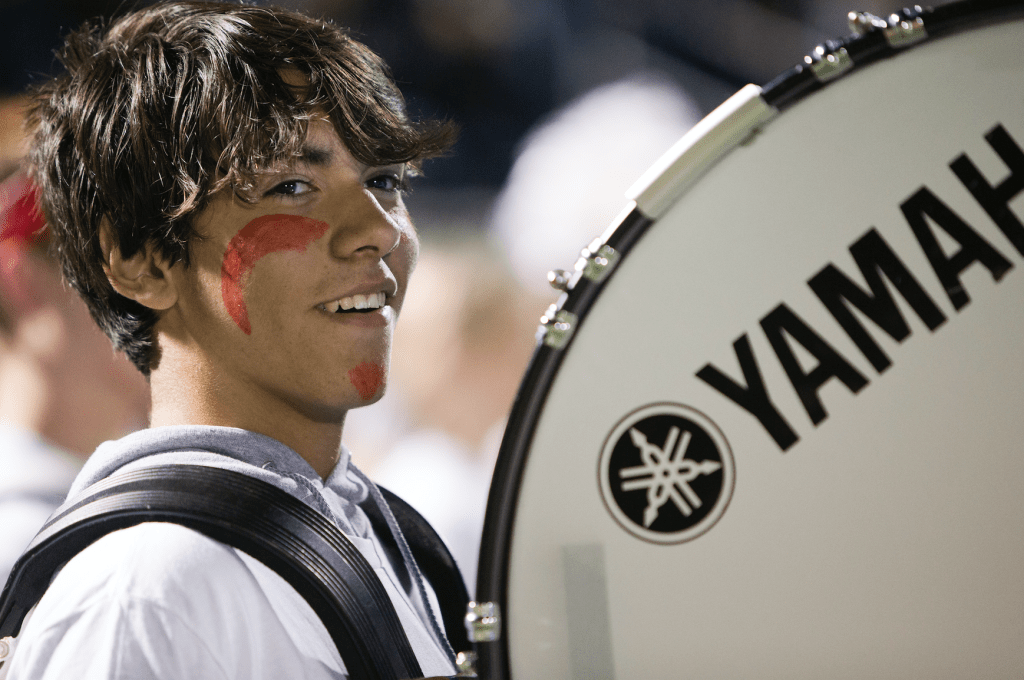 Senior and cheer team member Emily Eckerberg was excited to collaborate with the band and dance team for the special event.
"I have so much respect for our military and can never express how grateful I am for their sacrifice for this country," she said.
She hoped that Leo Brown, Aquinas theology teacher and senior master sergeant for the U.S. Air Force Reserve, who was the public address announcer that evening, felt supported.
"Mr. Brown is a very loved teacher here at Aquinas," she said. "I would say the school is very inspired by his sacrifice, and I know for sure that I am."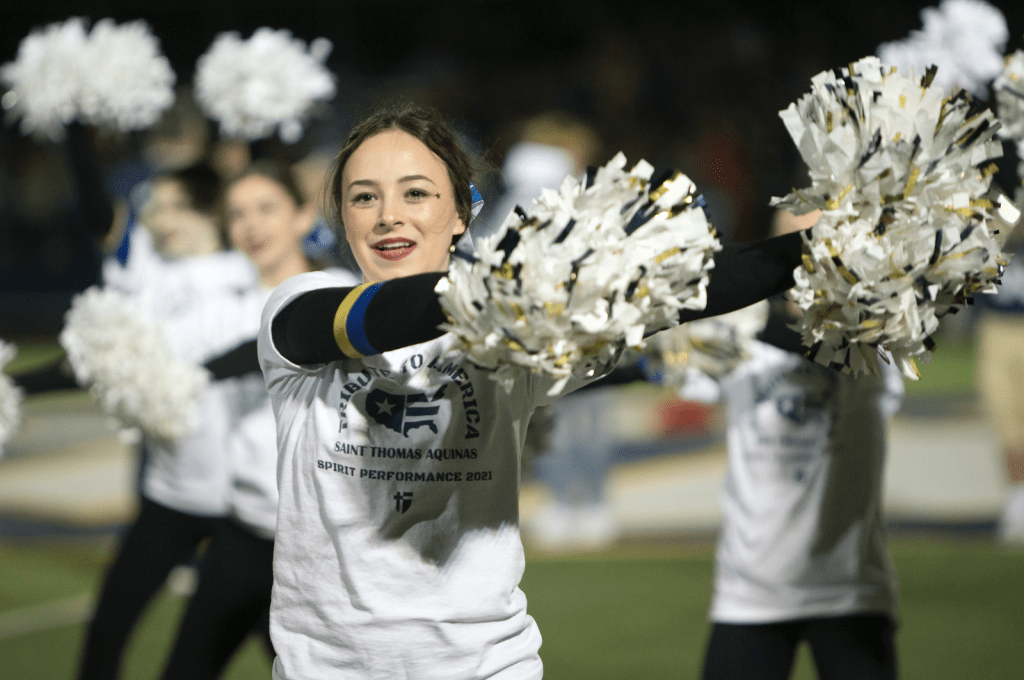 Brown said the support he's received from the Aquinas community over the years has been "off the charts."
"It's been an outpouring of good wishes and concern," he said. "Everybody's got my back.
"There's so much good in the world and so much good in people's hearts and minds. To be the recipient of that goodness is very humbling."