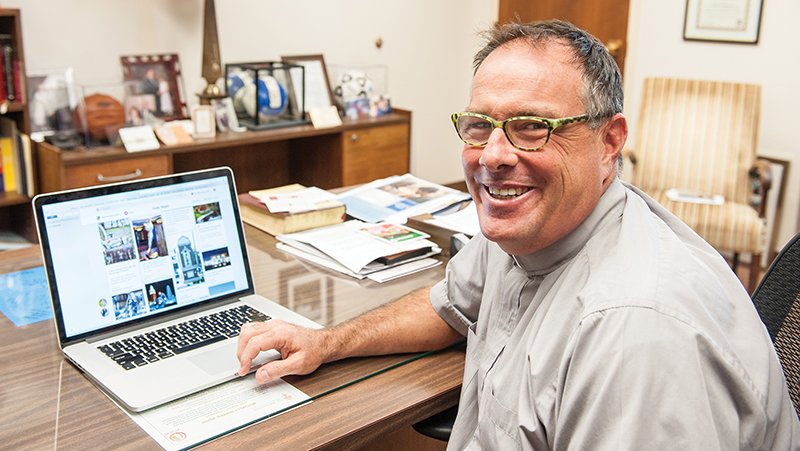 by Deacon Dana Nearmyer
Can you hear, feel, see or sense Jesus? Can your children hear, feel, see or sense Jesus?
Jesus asked in Scripture: "Who do you say that I am?" He asks each one of us: "Who do you say that I am?"
Other ways of approaching that question might be: Who or what is your God? What do you seek or where is your trust?
Our Creator has longed for honest, deep, personal relationship with us since the garden, throughout the Old Testament, was born as a man, walked with us, died for us and left us his Holy Spirit and the Eucharist to guide our every step and care for us from conception through eternity. Jesus asks: "Who do you say that I am?"
Receiving all of the sacraments, going to Mass faithfully and having a strong devotional life helps you develop a relationship with Jesus. But for some, it takes longer to make the jump from obligation to loving relationship with Jesus.
We read in the Gospel of John: "My sheep hear my voice; I know them, and they follow me. I give them eternal life, and they shall never perish. No one can take them out of my hand" (10:27-28).
Nurturing our senses and soul to hear, feel, see, sense and recognize his presence, Jesus opens the door to having a meaningful relationship with him. Being aware of his presence is something that is equally important to foster in our children and grandchildren.
Adults and children are invited by the Holy Spirit into a deep relationship with Jesus Christ, but building a meaningful relationship with Our Lord takes openness and time.
The Ash Wednesday Gospel says: "But when you pray, go to your inner room, close the door, and pray to your Father in secret. And your Father who sees in secret will repay you" (Mt 6:6).
This simple instruction to go alone before your God, listening and discussing is a fast track to beautifully answering the question: "Who do you say that I am?"
Oftentimes, we desire to be guided in our quest for a deep relationship with Jesus. Here are several guided approaches:
Catechesis of the Good Shepherd is a wonderful approach to building deep conversations with Jesus that start as early as 3 years old. The Catechesis of the Good Shepherd approach uses quiet Scripture reflection, hands-on discovery learning and open questioning to create a fertile environment for spiritual growth. The formation for the instructors is really powerful.
Older kids from 5th-12th grade can dive into outdoor adventure and deeper relationships with Jesus at Camp Tekakwitha.
Prayer, Scripture reflection and testimony are integrated with zip lines, horses, canoeing and many other adventures. Two family camps are also available — one offering extensive services for family members with special needs.
Moreover, Alpha For Catholics, Christ Renews His Parish/Discover Christ, Called and Gifted and Teams of Our Lady are all great opportunities for parishes to offer adults the opportunity to lead parishioners into confidence in answering the question: "Who do you say that I am?"