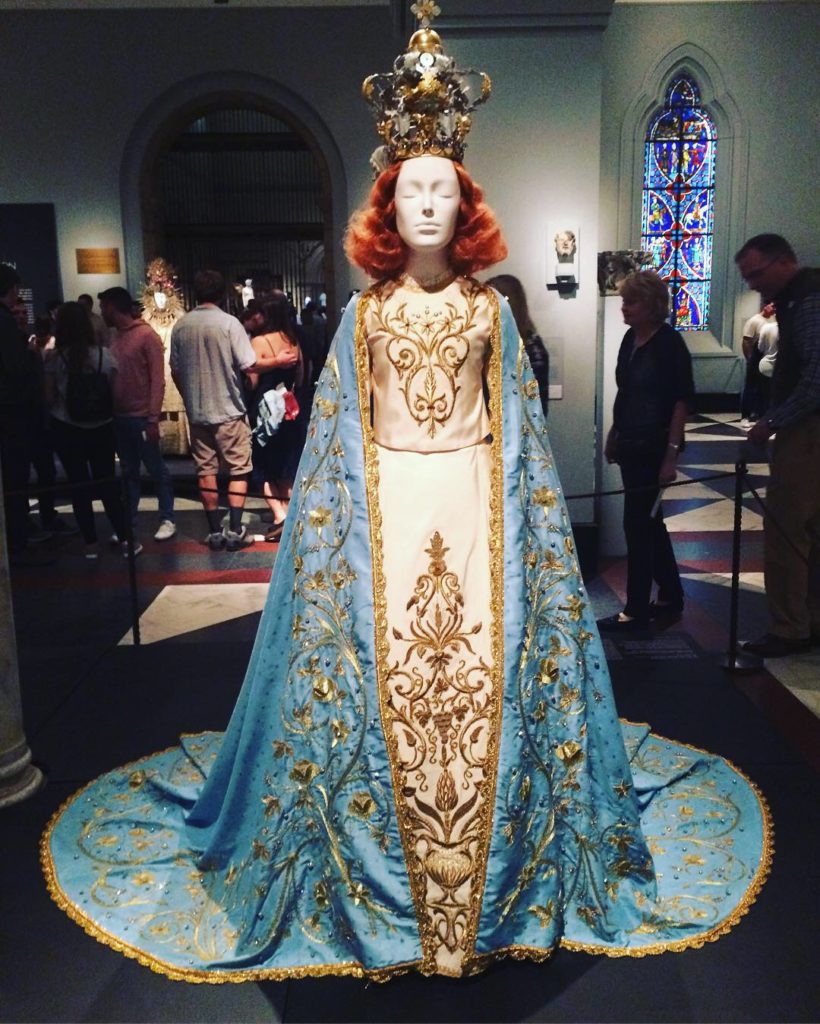 by Olivia Martin
olivia.martin@theleaven.org
Last weekend I boarded a plane for New York City.
While I was definitely excited to see my New Yorker friends, I didn't go for them.
I went to see an exhibit at the Metropolitan Museum of Fine Art.
The exhibit is called "Heavenly Bodies: Fashion and the Catholic Imagination" and opened with a quote from Father Andrew Greeley:
"Catholics live in an enchanted world, a world of statues and holy water, stained glass and votive candles, saints and religious medals, rosary beads and holy pictures. But these Catholic paraphernalia are mere hints of a deeper and more pervasive religious sensibility that inclines Catholics to see the Holy lurking in creation."
This entire year I've been following the exhibit, excited at the cultural and ecumenical possibilities it provokes.
From Versace to Yves Saint Laurent to Chanel and more, the exhibit demonstrated Catholicism's influence on fashion modern designers — many of whom were raised in the Roman Catholic tradition — and our concepts of fashion today.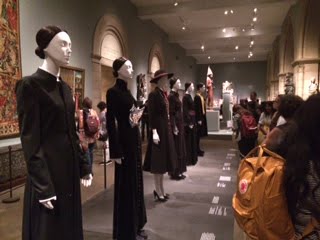 For example, fashion runways are structured like the aisles of medieval Western churches.
And fashion houses are similar to religious orders' workshops.
I particularly loved how the Met demonstrated this connection in Dolce & Gabbana's autumn/winter collection 2013-14, which was directly inspired by the mosaics of the Monreale Cathedral in Sicily, Italy.
The exhibit further displayed the church's influence by allowing the public to view a number of priceless clerical pieces from the Vatican Museums.
But for me, the people visiting the exhibit were the most interesting part.
I unintentionally and then intentionally eavesdropped to see how this exhibit was actually impacting those around me.
I heard one man ask what votive candles were. A high-schooler said that for Catholics the pope is the next thing to God.
A woman wondered if Pius IX's papal tiara was worth a million dollars, as it contains 19,000 precious stones — 18,000 of them are diamonds. (Personally, I think her guess was a bit modest.)
A young man said he thought he didn't ever need to go to church again after being surrounded with so much religious stuff.
However, the majority of the conversations I heard reflected pure wonder in the face of such beauty and intentionality.
One example occurred as I was admiring an extremely intricate chasuble — the colorful vestment the priest wears during Mass — handmade by nuns in the early 1900s.
A man nearby was looking at it at the same time. He turned to me and said, "Wow, can you believe such detail? Can you imagine the hours it took to make this? They must have really believed."
In this man and more, I saw people actually considering the church's treasures as something deeper than aesthetic beauty, just as Father Greeley said.
It invited them to see God in the world.
For me, it was a dream come true. And it was worth it.