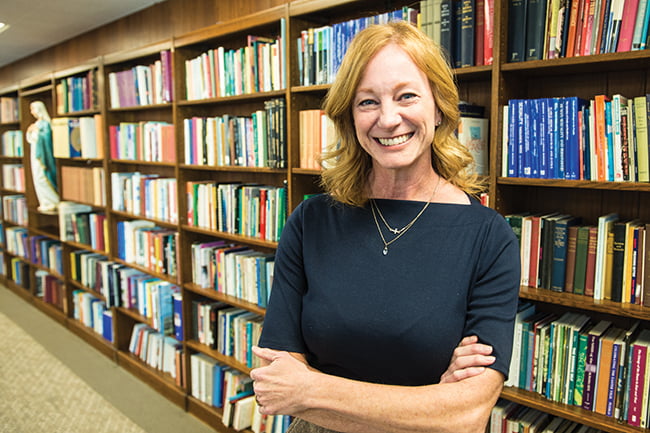 by Debra Niesen
It is likely that each of us has been touched by adoption in some way.
One of my dear friends was adopted, and some friends have adopted children, while others are waiting to adopt. Since November is Adoption Awareness Month and a time for thanksgiving, it is fitting to say thank you to birth mothers!
We all agree that ideally a mother and child should not be separated. However, life can be messy and there are many complicated and even dangerous situations that make parenting truly challenging.
Opening one's heart to adoption is not easy. It is often scary and it is loss. Yet, forming an adoption plan in these circumstances is a selfless act of love. The women who choose this path for their children should be lifted in prayer for their courage and heroism.
One birth mom shared that when she found out she was pregnant, she was heading down a dangerous path, unable to care for herself, let alone a child. She said, "I just wanted her to be loved. There is a lot of vulnerability to surrender your child and put trust in the Lord's plans and in other people."
Another said, "I wanted to do what was best for her. It was very hard, but looking back, I'm so glad that I chose adoption. She is healthy, loved and taken care of, and the fact that we can have a relationship now is just beautiful to me."
Others who also have adoption as part of their life story shared their appreciation for birth mothers.
Deacon Tim Ruoff said he knew he was adopted since he was old enough to understand, but was hesitant to make contact with his birth mother until he saw the movie "Unplanned."
During a Holy Hour, he felt the Holy Spirit's nudge to find his birth mother if for no other reason than to say "thank you." He now has a relationship with her and reminds her each time they talk how thankful he is that she chose life for him.
Siblings are also grateful for birth moms. My friends' biological daughter once wrote an essay in appreciation of her adopted sister's birth mother.
A high school senior at the time, she had great empathy for the fear and challenges the birth mom experienced as a pregnant teenager.
"One woman's brave choice has given my sister a full life with a loving family. I cannot imagine life without her and I am eternally grateful," she wrote.
Let's pray for expectant women considering adoption that they may know their sacrificial love is heroic. Thank you, birth mothers, for choosing the loving option of adoption!
Birth mothers who need information and support can go online to: catholiccharitiesks.org/adoption or bravelove.org.