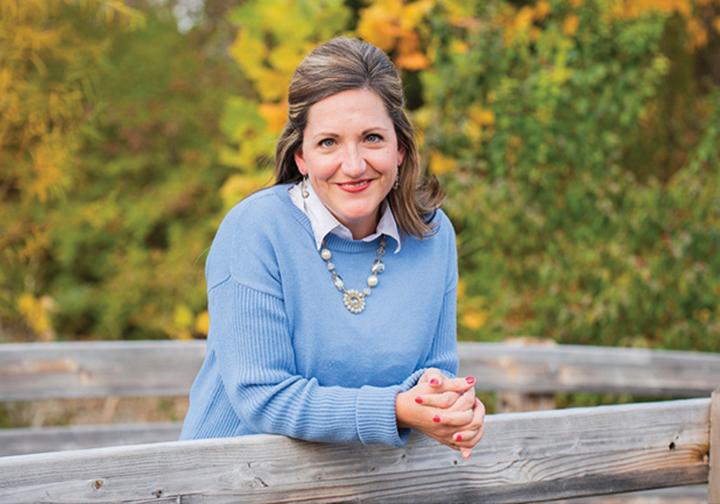 by Emily Lopez
"What is universally evident is that we are all seeking something."
Paul J. Kim shared this insight from a stage at the St. Louis Convention Center in early January to a crowd of over 18,000 Catholics (most of them college students) attending the SEEK23 Conference. SEEK is hosted annually by the Fellowship of Catholic University Students (FOCUS).
This is the 25th anniversary of FOCUS, founded by Curtis Martin and launched in a dorm room at Benedictine College in Atchison. I'm writing this article from my hotel room, attending SEEK23 with a group of lay leaders (young adults and adults) from our archdiocese. Over the past five years, FOCUS has developed a specific track for post-college attendees — Making Missionary Disciples.
Kim's talk was a reminder of the deepest desire of every human heart. We feel very small and finite in a vast world of incredible beauty. What is my place? How do I find meaning? What more am I looking for?
This quest for understanding is meant to fuel our desire toward a relationship with God. We were made to seek: to desire more than a surface existence filled with temporary pleasures. Our restlessness propels us toward searching for better.
This same desire is at the heart of our resolutions for the new year. We want to be more (healthy, organized, peaceful, prayerful) of whatever it is we're yearning to achieve in 2023. Our resolve is a reflection of our ability to analyze our life and work for improvement. However, fulfilling these small desires cannot fulfill that deep longing of our heart.
C. S. Lewis wrote, "If we find ourselves with a desire that nothing in this world can satisfy, the most probable explanation is that we were made for another world." As Catholics, we believe this world to be eternal life with Christ — but do our resolutions reflect this goal?
In celebrating Mass yesterday, I was deeply moved by the reverent participation of so many young people witnessing the deep desire of their hearts. The palpable joy of the crowd reflects a clear presence of the Holy Spirit. Their joy is a reason for my great hope — not only for the future of our church but for the community that my young adult children will find as they take ownership of their Catholic faith.
We can quickly become negative in assessing the current culture and overall loss of Christian ideals.
However, I have peace in knowing that the next generation of our church was created for exactly this time in history (Est 4:14), as Mordecai reminded Esther in filling her role.
We trust God's providence in guiding this generation to witness the redemptive joy of knowing Jesus.