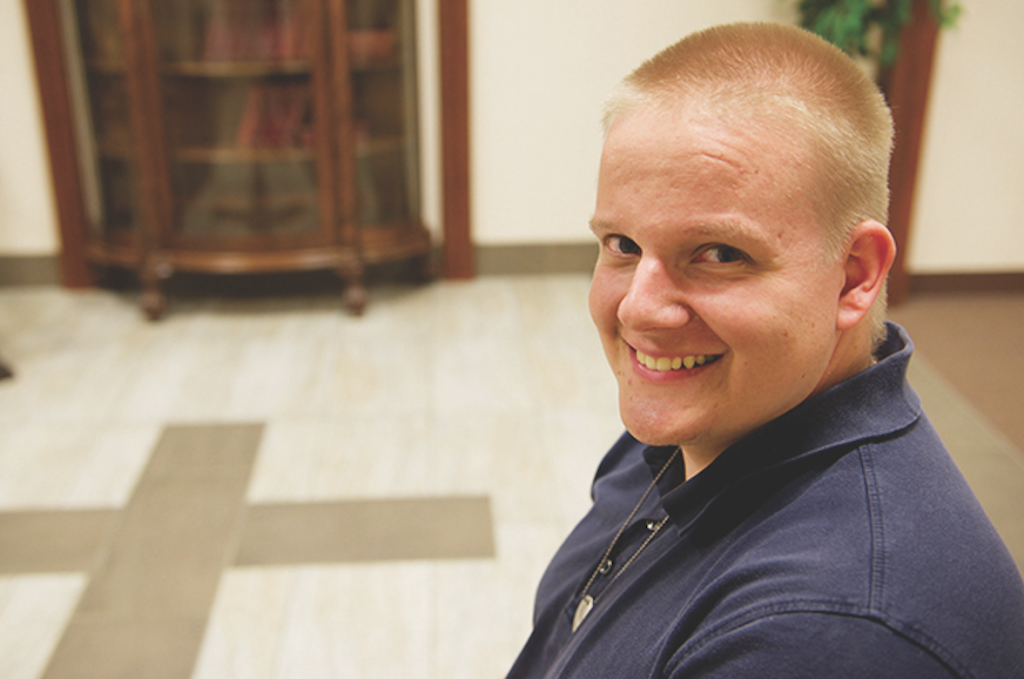 by Joshua Ruoff
Christmas season is upon us! There is so much to be excited about and grateful for this time of year.
One of my favorite things about Christmas is it's a great opportunity to find ways to give back and spread and encounter the love of Christ with others.
If you would like to find ways to serve and encounter God's love, the archdiocesan office of special needs is looking to restart the BREATHE respite care program that had been put on hold due to the pandemic.
If you are not familiar with this program, it is a once-a-month opportunity for families and caregivers to share their loved one with special needs with us, allowing them to have a time of respite to recharge their batteries or take care of things that they don't often have time for.
It is also an opportunity for individuals with special needs to build community with other individuals in similar life scenarios as them. They get to play games, learn new skills, engage in various activities that include art and music, and pray.
The office of special needs cannot restart BREATHE alone. We are always looking for volunteers who are willing to give of their time and talents. You do not need any experience in working with individuals with special needs. We will ensure that you are provided with any type of training you need.
Our hope is to have individuals aged 14-plus serve as volunteers to be companions to the people we serve. My vision is to pair anyone under the age of 18 with an adult so that each person has a buddy they can rely on for assistance.
If you feel called to this opportunity or if you have any questions, please contact me at (913) 647-3054 or send an email to: jruoff@archkck.org.
Our hope is to finalize locations and number of volunteers in early January so that we can hold a volunteer training later in January and restart the ministry in February.
As we close out this year and look to the next, the office of special needs also wishes to thank all of those who continue to serve and support our ministry.
The last two years have presented numerous challenges for all of us, but God has continued to provide.
From all of us at the archdiocese, we want to wish a Merry Christmas and a Happy New Year filled with health and happiness to you and all those you love.