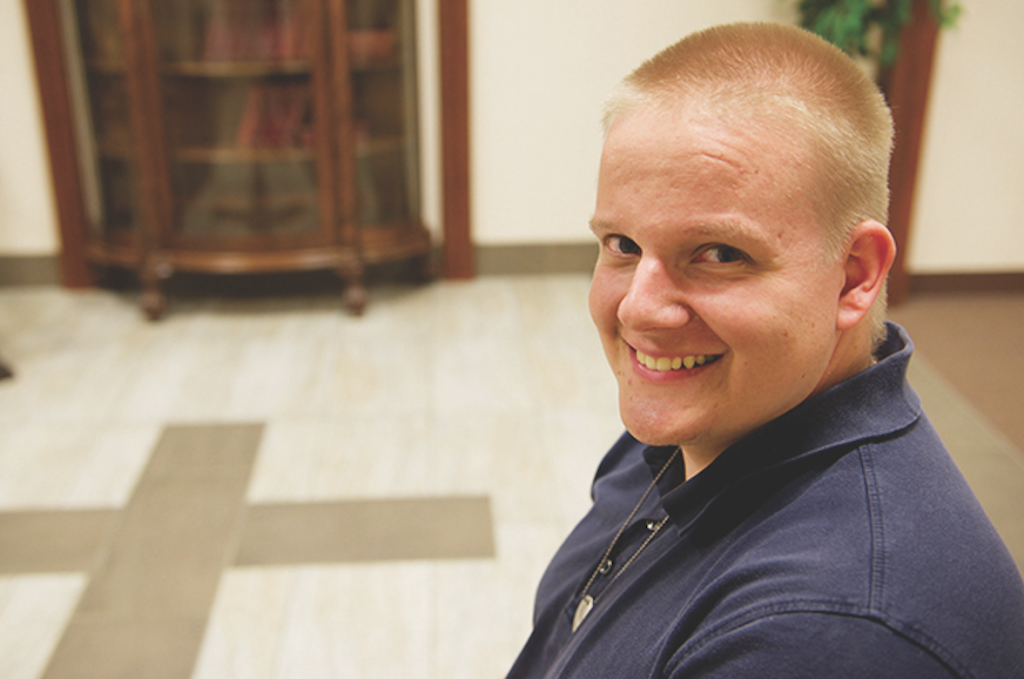 by Joshua Ruoff
For several weeks now, the themes in the readings and Gospels at Mass are all centered around ways that we are called to show love to our sisters and brothers around us.
It can all be summed up in the commandment that Jesus gave us: "Love your neighbor as yourself."
But why? In the Gospel of Matthew, Jesus tells us that when we love our neighbor as ourselves, we are loving Jesus himself.
How can this be? We are all members of the body of Christ. We are all made in the image and likeness of God. Christ is in each of us, so when we selflessly love our neighbor, we are showing our love for God, which also fulfills the greatest commandment — to love God with all your heart, soul and mind.
This is essential for us as Christians to become the best version of ourselves. But how do we do this? There are so many amazing opportunities in our archdiocese, parishes and communities.
You have to find what you are passionate about, skilled at and enjoy doing.
Assisting the poor and homeless, helping mothers and families in difficult pregnancy situations, volunteering for prison ministry, visiting the sick and the dying — all of these are ways that Jesus tells us to love one another.
A great place to start is at home. In her speech "Love Begins at Home," St. Teresa of Kolkata said, "Love begins by taking care of the closest ones — the ones at home." We cannot begin to love others in the world if we don't first learn to love the ones in our home and our families.
There are so many challenges and struggles that families are facing in today's world. If you find yourself struggling to know how to love your family, I encourage you to seek help. There are people and resources out there that want to help bring love and healing into our families.
A great opportunity that the special-needs ministry is offering, in partnership with the deaf and disability ministry of Catholic Charities in the Diocese of Kansas City-St. Joseph, is a night with Kelly Mantoan.
She is a wife and mother. Her world was flipped upside down when she learned that her son was given a challenging diagnosis. Kelly will be speaking about her journey and being able to find joy in being a special-needs mom. This is a wonderful opportunity for families to come together, spend time together and find support to help them learn to better love one another.
For more information, please contact me by email at: jruoff@archkck.org.