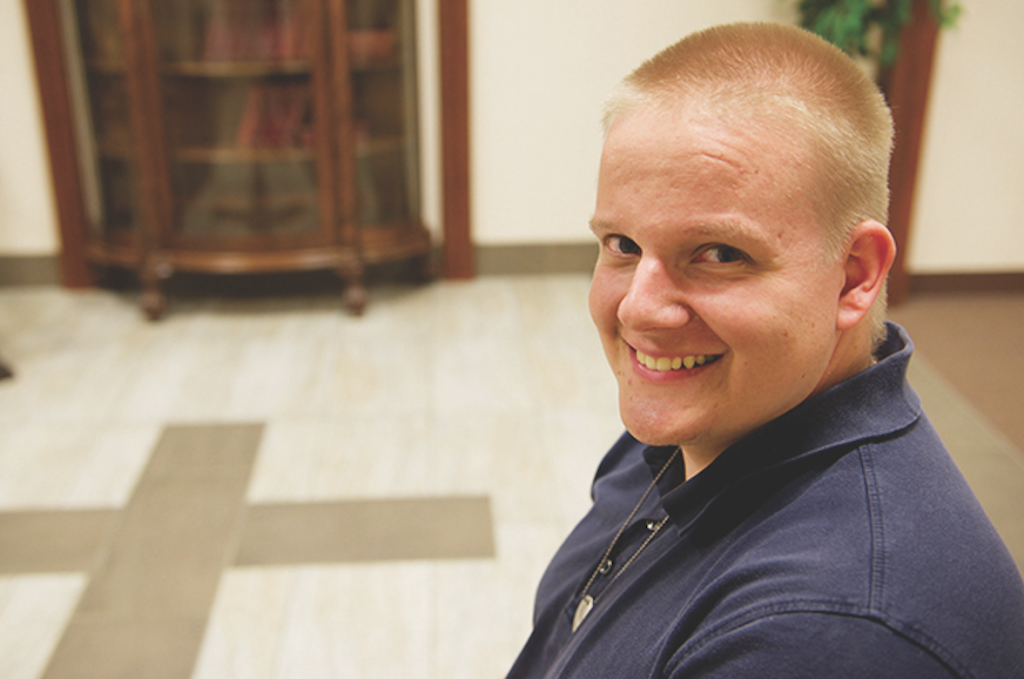 by Joshua Ruoff
We often hear that we are called to respect the dignity of the human person. A call in this sense is a verb; it's a call to action, not just words that sound nice and make us feel good.
What does it mean to be called to respect the dignity of the human person? It means respecting every living person, who is made in the image and likeness of God, from conception until natural death, through our actions.
October is Respect Life Month and there are so many ways that you can put this call into action. You can volunteer in a pro-life, foster care, end-of-life or prison ministry at your church.
I recommend you check out all of the amazing ways the pro-life office of the archdiocese is providing ways that you can serve.
If adding one more thing to your already busy life seems too much, start with how you talk to people. Maybe you have heard of person-first language. It is a simple way that you can respect the dignity of a human person.
For example, when speaking to or about someone with a disability, you would say their name first or recognize their humanity in some way before saying "disability" or "special needs," thereby referencing their disability after having recognized their humanity. Or saying "individuals with disabilities" not "disabled individuals" is another example.
It is a small gesture but it goes a long way in making those children of God and their loved ones know their identity in Christ and feel a part of his family.
Oftentimes when someone makes this faux pas when speaking, it is unintentional and may be due to lack of awareness or experience around individuals with special needs.
If you would like to have an experience interacting with individuals with special needs, we need the help of joy-filled volunteers ages 14 and older at our next BREATHE respite care event at St. Michael the Archangel Parish in Leawood on Jan. 27.
Mark your calendars now so that you can experience the night with us! We do lots of fun activities, share a meal together and grow closer to God together. You don't need any prior training (other than Virtus training for ages 16 and older). Any training you need, we will provide. Please visit our website or call our office for more information.
Individuals with disabilities teach us how to love and respect one another — and we oftentimes don't pay attention.
This Respect Life Month, let us ask the Holy Spirit to open our eyes, our minds and our hearts so that we may better love and serve him through those we love and serve in our everyday life.