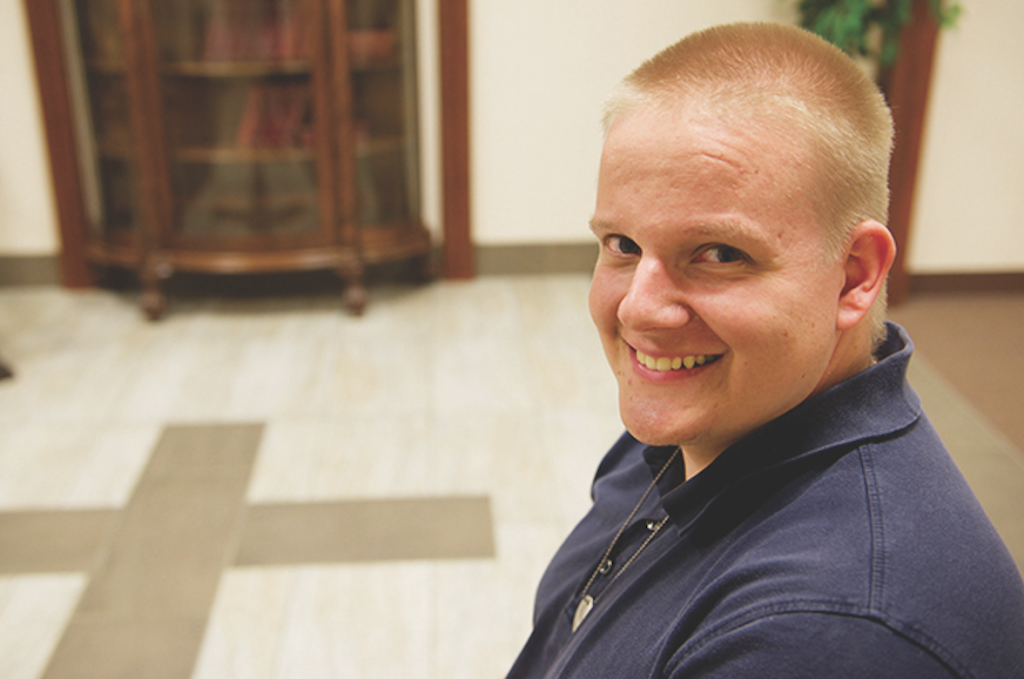 by Joshua Ruoff
Lent, a season of opportunity and invitation, is also a season of challenge.
I have been listening to a Lent podcast, and the other day Father Mike Schmitz was speaking about expecting the challenge.
Lent and, in fact, the Christian life are not going to be easy. Jesus desires for us to live a life with him that is so much greater than our human comprehension, but he doesn't promise it will be easy.
He does, however, promise that he will always be there. We first must make the choice to follow him, then we must have faith in him. Not faith just some times, but all the time.
"Faith is the reality of what is hoped for and proof of what is not seen" (Heb 11:1). I'm reminded of Chapter 14 in the Gospel of Matthew when Jesus approaches his disciples in the boat by walking on water.
Peter, the first to recognize Jesus, after asking for Jesus to command him to come to him, steps out of the boat. He very quickly, however, is caught off guard by how difficult walking on water is and takes his eyes off Jesus and begins to sink into the water.
How true this is of our own lives. So often we beg Jesus to enter our lives and help us to become closer to him. Then, just as we begin to follow him, Satan tempts us and we give in — we take our eyes off of Jesus and begin to sink.
When we sink, instead of immediately reaching our hand out to Jesus, we try to swim back to our boat. Our boat of what the world tells us will give us comfort and safety.
Things like addictions to drugs, alcohol, pornography, lust, social media, food, money, power. But if we keep trying on our own to get to safety, we will never make it.
We must put our faith in Jesus. We must call upon his name. We must keep our eyes above the waves of sin and temptation and keep them fixed on Jesus. There, we will find Jesus reaching his hand out to us just as he reached his hand out to Peter to save him.
And when he reaches his hand out to us, we must recognize it and reach our hand out to him.
Why do I say recognize it? Because Jesus reaching his hand out to save us from our sin can look differently for all of us. It can come through all different forms of the Holy Spirit giving us a nudge.
We have to keep our eyes fixed on Jesus through daily prayer so we recognize him at all times.